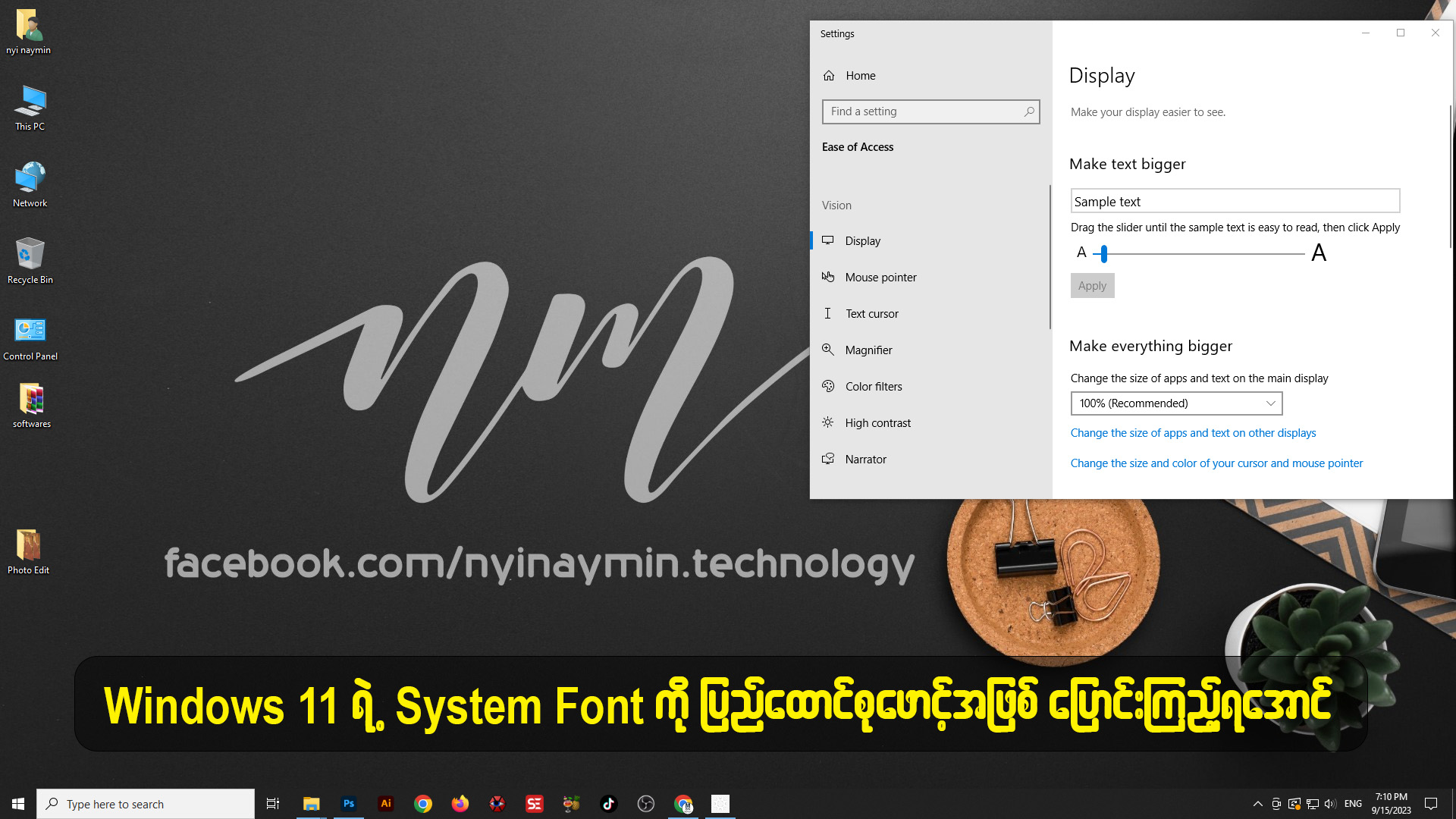 This article teaches you how to change the Windows 11 system font so that various areas of the OS will use the font type you prefer. It also covers how to restore the default font if you no longer want to use a custom font.
How to Change the Font in Windows 11
The quickest way to change the Windows 11 font is through a Windows Registry edit, which we'll do by creating a REG file.
Open Settings, and select Personalization on the left, followed by Fonts on the right.

Another way to get there is through the Run command: ms-settings:fonts.

Scroll down to Available fonts, and find and select the font you're interested in using.

Locate the Full name line in the Metadata section, and write it down exactly as it's written. In our example, we recorded Franklin Gothic Medium.
Open Notepad, or a different text editor if you prefer, and paste the following:
In the last line of the document, replace Franklin Gothic Medium with the name of the font you recorded in Step 3 (keep the quotes around the name).

If you're using Notepad, go to File > Save as, and type a name in the File name box.

Choose All files from the Save as type menu.

Type .reg at the end of the file name. Our example reads Franklin Gothic.reg, but yours can be called whatever you want; just make sure it ends with that file extension.

Choose where on your computer to save the file (the Desktop folder works), and then select Save.

Close the text editor, and then double-click or double-tap the REG file from the folder you just saved it to.

Press Yes on the User Account Control window, then Yes again on the Registry Editor prompt (pictured below), and finally OK on the success message.

Reboot your computer to see the font changes. The quickest method is to right-click the Start button and go to Shut down or sign out > Restart.